I was on the road for about half of June. From the 14th to the 23rd, my wife Jennifer and I were in Italy. The trip was half business/half vacation. I played four different concerts with Marcello Benetti. Two in a trio with Helen Gillet on cello, and two as a guest with his Italian band Supuesto Blue.
Supuesto Blue bassist, Silvia Bolognesi during sound check before our performance at the UDIN & JAZZ Festival.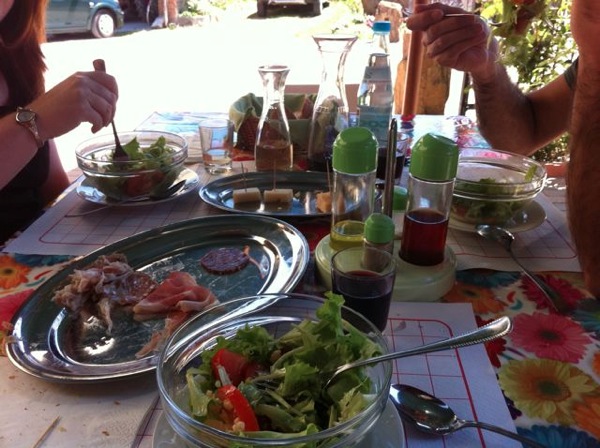 Our fabulous lunch at a privata near Cervignano, Italy. All of the meat, cheese, salad, and wine was a product of the farm at which we were eating.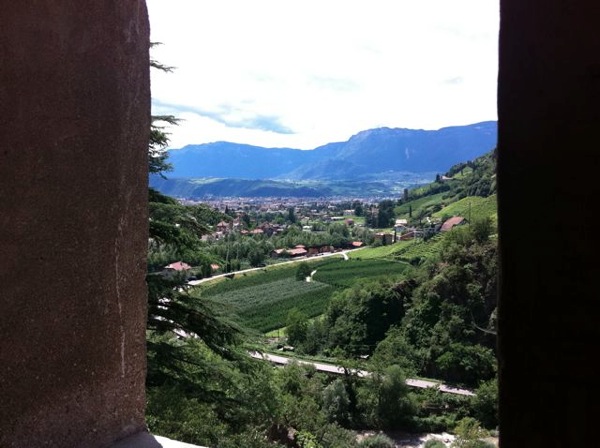 The view from Castle Runkelstein, looking back down the valley towards Bolzano.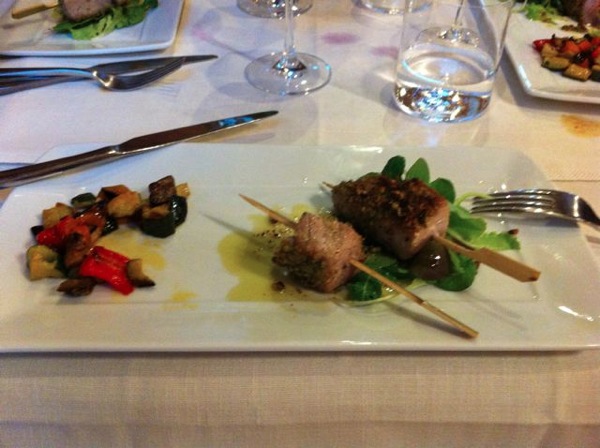 The main course of our meal before the gig at the Mirano Oltre Festival. I called them tuna-scicles, which doesn't come anywhere near doing them justice.
When we got back from Italy, I had a day and a half at home, before I left for a week long music information retrieval workshop hosted by the Center for Computer Research in Music and Acoustics (CCRMA) at Stanford University.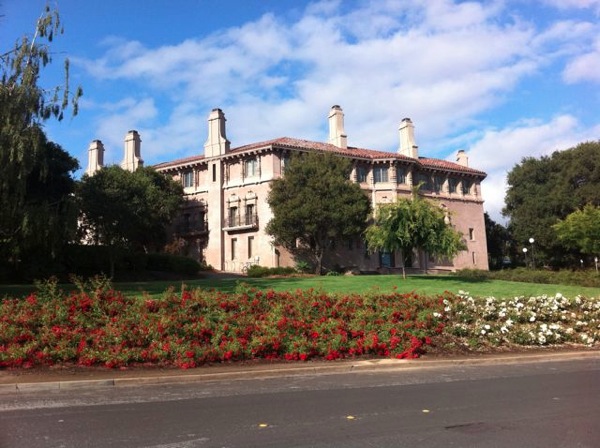 The Knoll – Home of CCRMA
The week was great. On top of the beautiful weather, the instructors were fabulous. They were each among the best in the world in their specialties, and came from a healthy mixture of academic and industrial situations. There is a course wiki that has lecture slides, and a wealth of material about what we learned over the course of the week.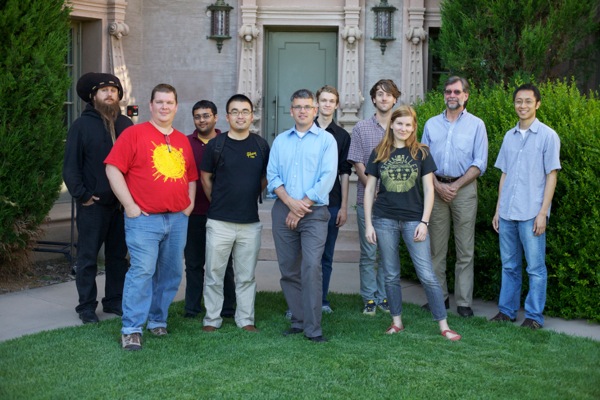 Course participants and instructors, from left: Chris Colatos, Jeff Albert, Kamlesh Lakshminarayanan, Sean Zhang, Doug Eck, Eli Stine, David Bird, Gina Collecchia, Stephen Pope, Steve Tjoa. Not pictured: Jay LeBoeuf, Rebecca Fiebrink, George Tzanetakis, Leigh Smith, Dekun Zou, Bill Paseman, John Amuedo.
On the last afternoon of the workshop we took a tour of the CCRMA facility. They have a great vibe going there and some super cool stuff. There is a bit of a museum aspect to it at times, but also some state of the art gear for making sonic art.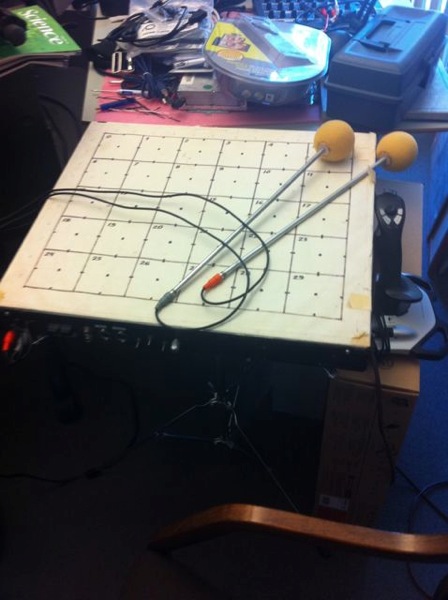 One of Max Matthew's Radio Batons that had recently been revived and played at Max's memorial.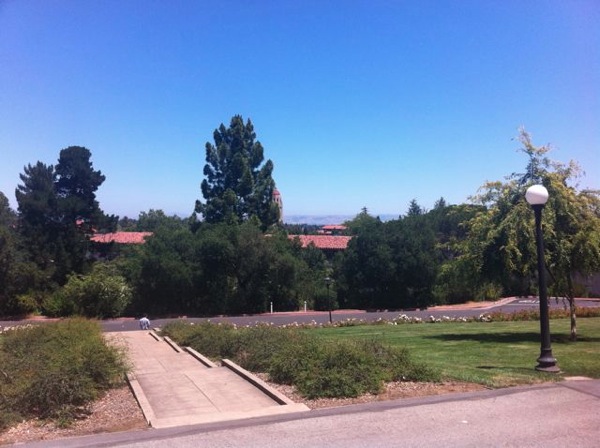 The view from the front of the Knoll, looking across Stanford's campus.