Last night I had the honor to be a guest at Jeb Bishop's 50th Birthday Blowout at The Green Mill in Chicago. I sat in with the quartet of Jeb, Jeff Parker, Joshua Abrams, and Hamid Drake. We did some material from Hamid's Bindu-Reggaeology project.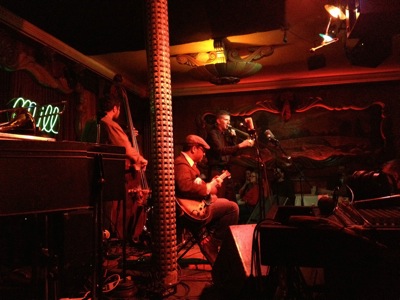 There were other sets by Jeb's trio and The Engines.
More fun tonight, when I get to guest with the trio.