Yesterday, I arrived in Dortmund, Germany to do a few days of rehearsal and a couple of concerts with a group called New Generation that Georg Graewe put together. (more on the music after we start the rehearsals today)
I like getting to Europe a day before I have to do anything to try to get my body on local time, but it didn't work too well this time. I was awake at 4 am, and ready to go. I'm sure I'll crash this afternoon at some point.
My friend Quin Kirchner, who is the drummer in the Lucky 7s among many other bands, and I were on the same flight from the US. We had a good time exploring Dortmund's city center on foot yesterday.
We scored some street grill food pretty early on. The lady had this very cool bratwurst slicer that made perfect bite size chunks. They do that mayo on fries thing here. Not really my bag, but I try to explore local food customs, so I gave it a shot.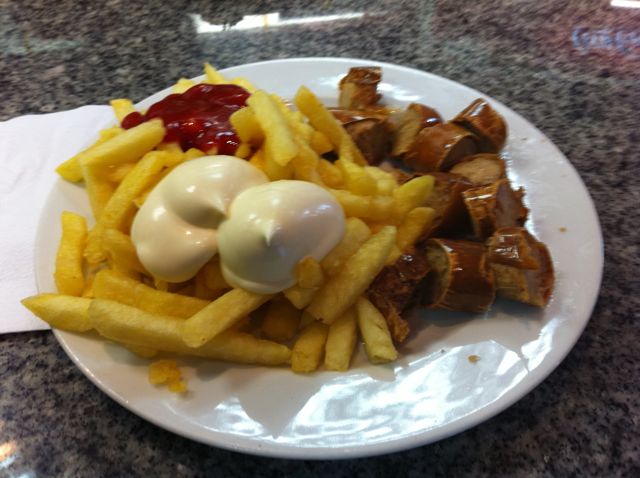 We walked around and found a cool music store, and eventually the club where we will play on Thursday and Friday.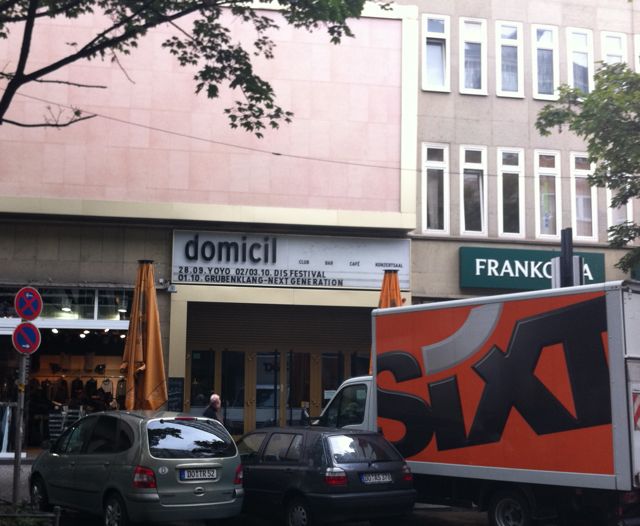 We were picked up from the airport by a great guy named Jörg. He told us that at one time Dortmund was second in the world (to Milwaukee) in number of breweries. They have some good local pilsners, and we tried a few. For dinner we went with a place that looked "German" to our tourist eyes. It had a moose head on the wall, and excellent schnitzel.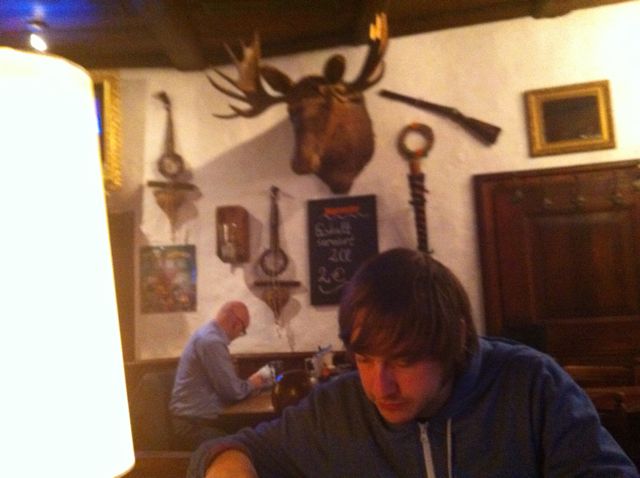 That's Quin in the foreground under the moose.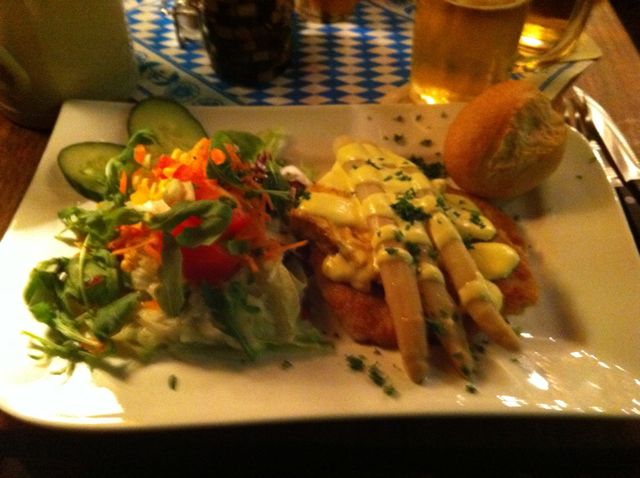 We also saw a number of signs with (sometimes) interesting use of English words. My favorite was this McDonald's sign near our hotel.