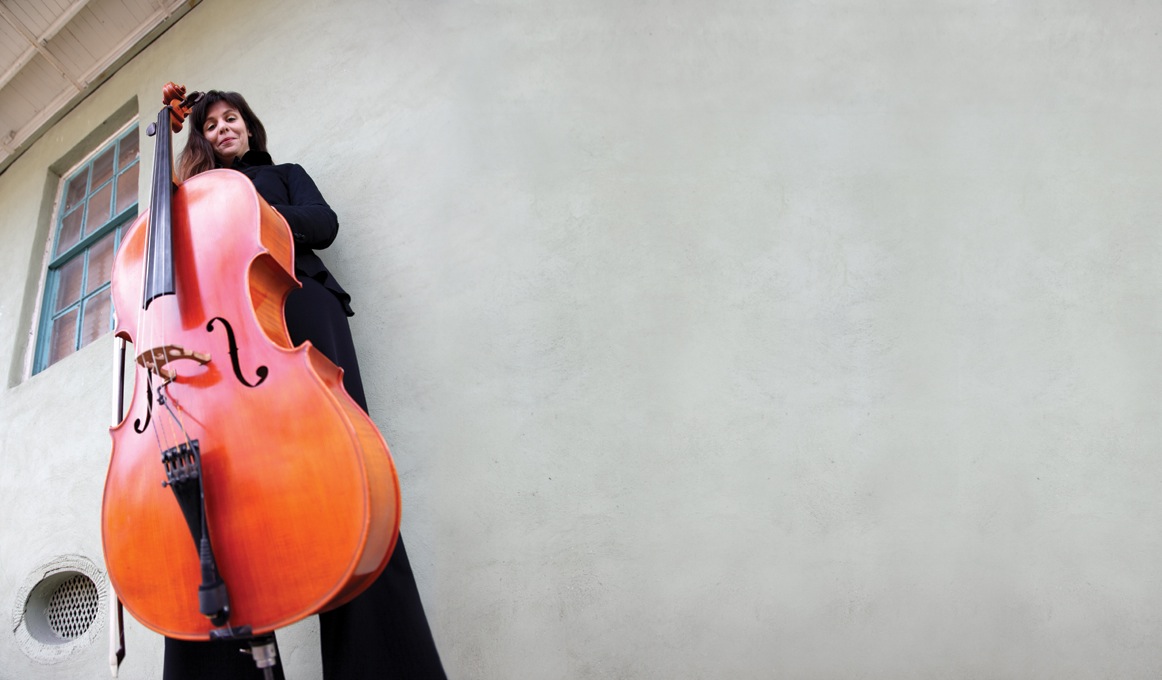 Helen Gillet (Photo by Elsa Hahne, and copped from this article in offBeat)
Cellist Helen Gillet is making a CD with wonderful saxophonist Tim Green, and drummer Doug Garrison, who is one of New Orleans most under-recognized great musicians. There are two ways you can be a part of the making of this CD.
The CD is being recorded as a live studio concert, with an audience. This will be Friday March 5th, at 9 PM at Piety Street Recording Studio in New Orleans. It is like a gig, except your applause will be part of the CD (and your cover/donation/whatever-you-pay-upon-entrance will help fund the thing).
Helen is also using Kickstarter to help raise money to fund the recording. It is a cool concept. Different donation levels get different goodies, including credit on the CD, and one of a kind handmade art from Helen. Check out all the details here:
http://www.kickstarter.com/projects/helengillet/running-of-the-bells-improvised-cello-led-recordi-0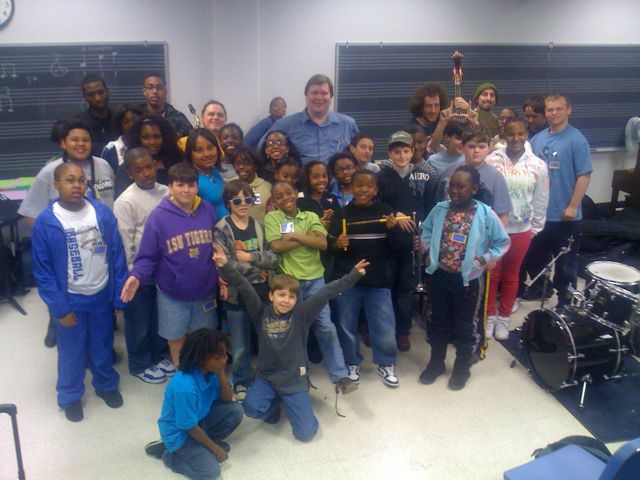 JAQ & the kids (Photo by Jacqui Sandor)
About a week ago, I had the pleasure of taking my quartet to do a clinic/performance at the Saturday Music School, at the University of New Orleans. Ray Moore, Jesse Morrow, Paul Thibodeaux, and I played a few tunes, and talked about improvisation. Then we got about 15 of the students to join us for some abstract improvisation games. We all had a great time, and the young musicians showed no inhibitions about getting up and making sounds. The UNO Saturday Music School has a good group of dedicated instructors, and a fabulous bunch of young people that seem to be very into learning music in an open-minded and diversified way. The future looks bright.