Yesterday I had the pleasure of taking part in a benefit concert for Marva Wright. Marva is a New Orleans singer who has suffered from two strokes recently, and is still early in the recovery process. Regardless of the state of one's health insurance, when a musician can't work she/he doesn't have income, so these sorts of benefits are very common. There was a nice crowd there yesterday, and hopefully much money was raised to help Marva and her family get through this time.
In addition to the philanthropic aspects of these events, they are also times when communities of musicians gather, which can lead to some unique musical happenings. George Porter Jr and the Runnin Pardners serves as the house band, and we (or parts of our band) backed many of the performers. There were many highlights, I got (bad camera phone) pictures of a couple.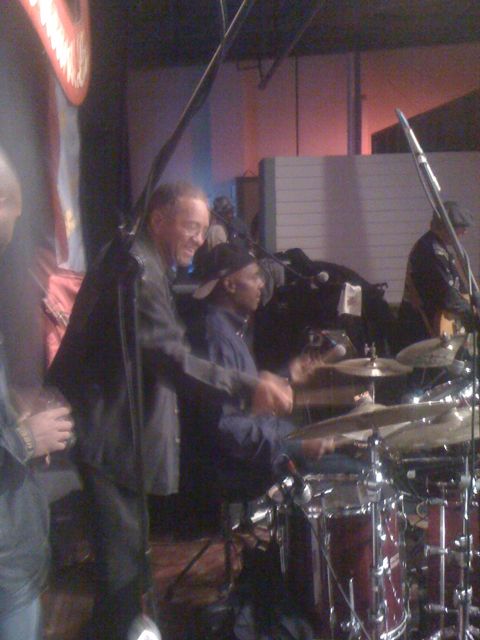 Herman Ernest (Dr. John's drummer who is recently recovering from cancer surgery) was there and it was great to see and ear him. Someone else was playing bass at this point, but Porter couldn't stay away so he joined Herman on cymbal.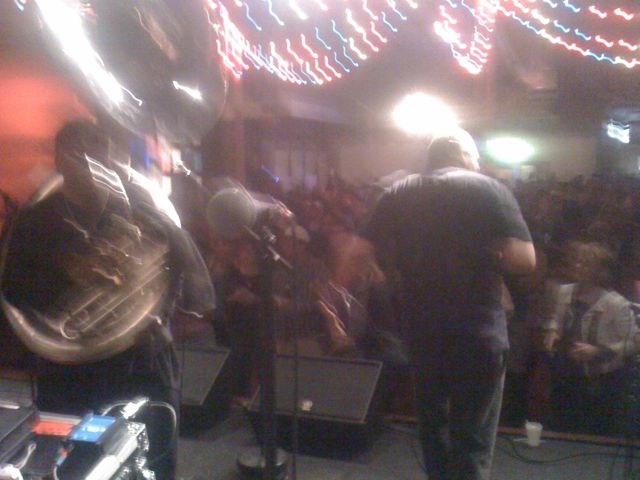 I've played the Meters classic "Just Kissed My Baby" with George many times, but never with Kirk Joseph on sousaphone and George singing. Ivan Neville played organ and sang parts of the lead too.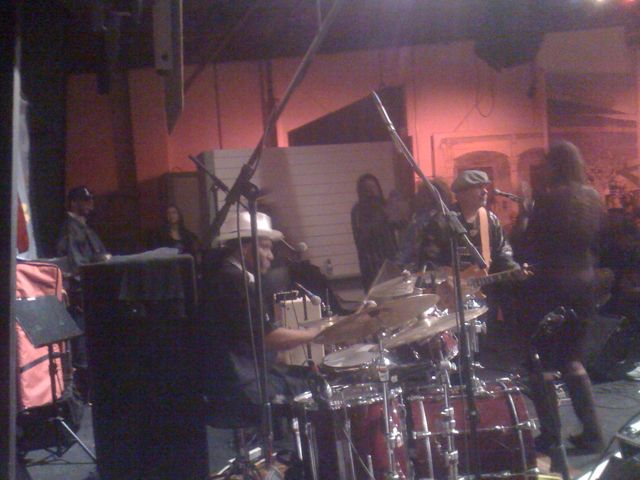 "Hey Pocky Way" with Cyril Neville on drumset and Porter on bass is about as cool a New Orleans music experience as one can get.
It was quite an afternoon.