Where did we leave off? Oh yeah, the gig in Connecticut seemed like it had real high end legendary free jazz tour disaster potential. Since we booked the gig, the club went from a jazz format to a more blues and R&B thing. When we got there, the sign downstairs said "Jeff Albert Band – Blues." It turned out to be one of the better gigs of the tour. We stayed in the grooving part of our repertoire, and faked three jazz blues tunes and "Cissy Strut," but with the exception of those four tunes, we did stuff that was in our regular repertoire. There was a financial guarantee, and it ended up being the best paying gig on the tour, and the people at the club dug what we did.
Saturday was a long drive from Cromwell, CT to Richmond, VA. It was too long. One of the things I learned on this trip is that what looks like a reasonable drive in google maps weeks before the tour, might not be. We were really too tired and mentally drained when we got to Richmond. One bandmember had something of a musical meltdown, which was the catalyst for me to have something of a social meltdown. It was by far the weakest gig of the tour musically. On the other hand, the Richmond groups that we heard that night were great. Verbatim and R2Dtoo were both really enjoyable. Well played, creative, and fun. We ended up not hearing the No BS! Brass Band. I was melting down socially, and we had a loooong drive ahead of us the next morning, so we left before they started.
Yesterday we left Richmond at 7 am EDT, and I got back to my house at 1 AM CDT today. We all drove quite a bit. I reset the trip miles and elapsed time counters on my van before I left my house at 4 AM on June 13. When I got back last night, we had traveled 3,933 miles, and had spent 76 hours and 35 minutes in the van.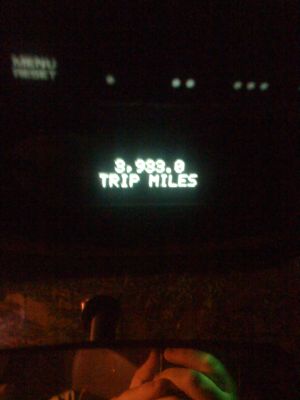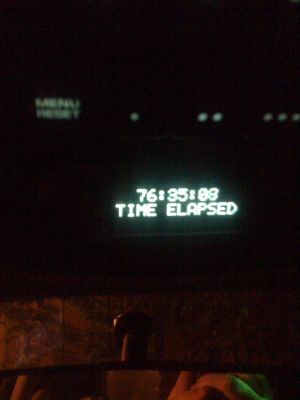 I learned a lot about what not to do when putting together a tour, but I also learned a lot about our band, and about the stronger and weaker aspects of our music. We made some great music, and had a lot of laughs, and never came to blows, so I'll call it a success. I was musically happy with 7 of the 8 gigs, and we laughed way more than we grumbled obscenities under our breath.
We might do it again next year, with a booking agent, bus, bus driver, and budget for better hotels…or maybe not.