Today I had the pleasure of attending the standing ovation fest that was the Announcement of the Thelonious Monk Institute of Jazz relocation of its college level program to Loyola University New Orleans. As an alum of Loyola, this good news for me, because my degree's value just increased noticeably due to my alma mater having a cool new roommate. As an adjunct faculty member at Loyola this greatly increases my chances of running into Herbie Hancock or Wayne Shorter in the cafeteria…or maybe it doesn't.
The first part of the ceremony was the regular "guys in suits introducing each other."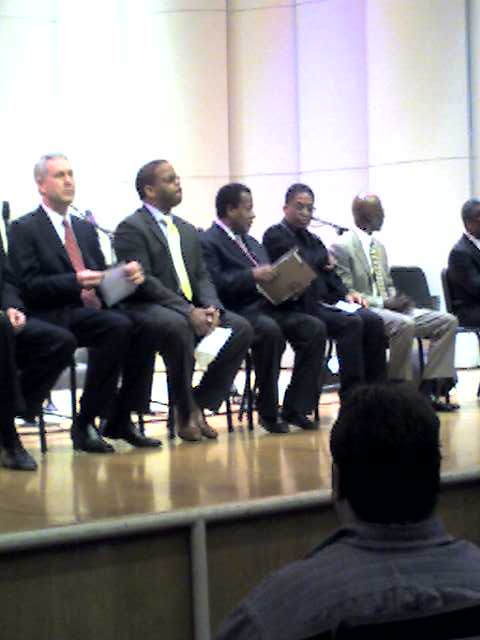 There were some encouraging remarks, especially in terms of how the Monk Institute sees its role in revitalizing New Orleans. Herbie Hancock put it well: "When jazz flourishes in New Orleans, New Orleans will flourish too."
Terence Blanchard spoke passionately about the role of music educators in his life. He repeated some good advice he received years ago from Alvin Batiste. "The easiest thing in the world is to play like Coltrane. The hardest thing is to play like yourself. Then you are open to rejection." Terence also related the closing of a story that Wayne Shorter told him. "It takes courage to be happy."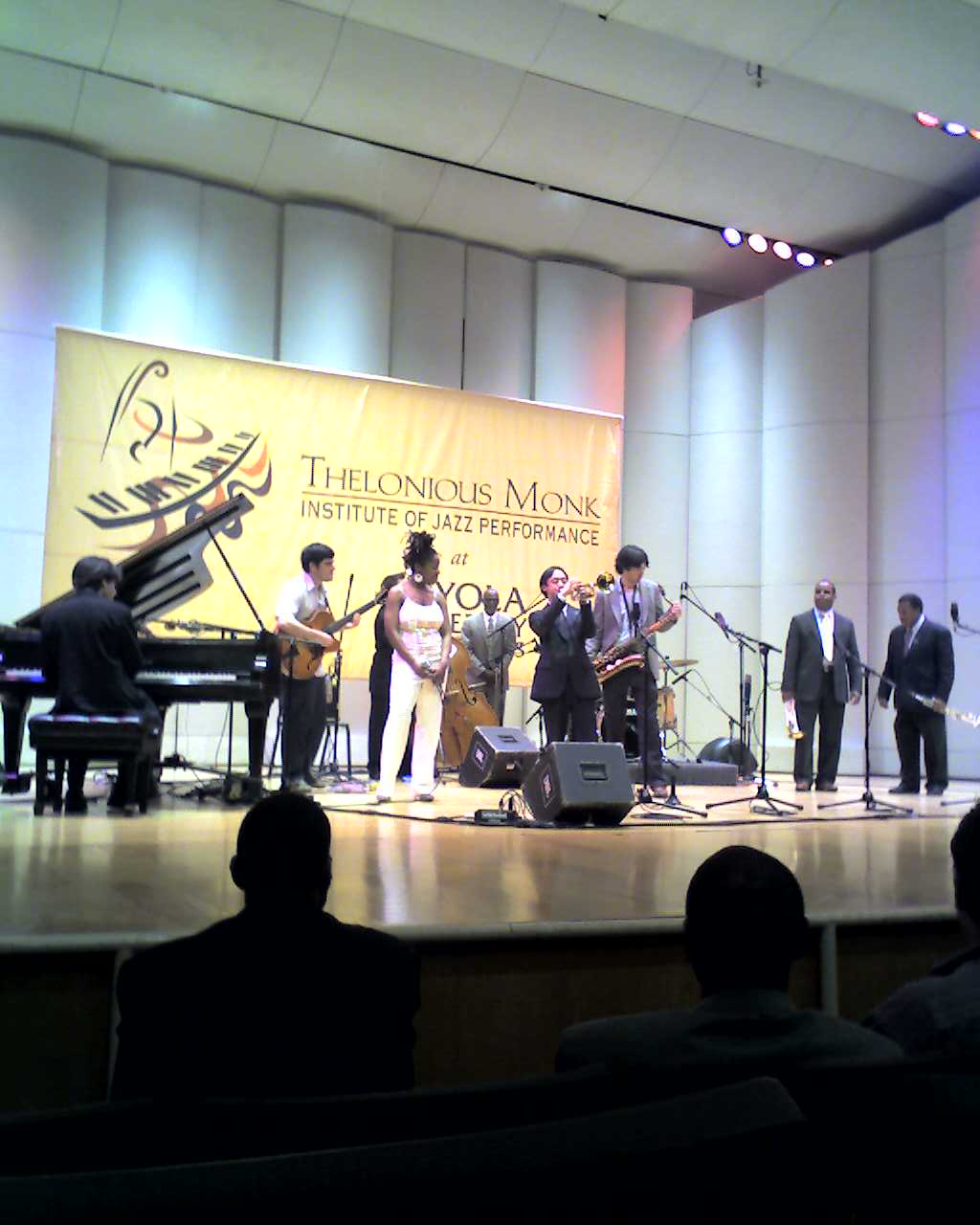 The next class for the Institute's college program was introduced and they played "Just Friends." Next they were joined by Herbie Hancock, Wayne Shorter, Terence Blanchard, and Thelonious Monk, Jr. on "It Don't Mean a Thing."
The whole ceremony was positive and it gave me a new ray of hope for New Orleans. Hopefully we can stay in this positive light.
My apologies for the crummy camera phone pics.